Keep in mind that we may receive commissions when you click our links and make purchases. However, this does not impact our reviews and comparisons. We try our best to keep things fair and balanced, in order to help you make the best choice for you.
The grilling season is coming in Sweden! Many of us have already started and noticed that we need to upgrade our grilling set up for the summer. If you are like me then you are debating on a whole new grill or maybe you are looking to add a pizza oven insert to turn your backyard into little Italy on the weekends. Either way we got you covered with the best and newest products that can be found around the net. Så här har du de bästa grillprodukterna!
1. Weber Rapidfire Grillstarter – this chimney starter will eliminate the need for lighter fluid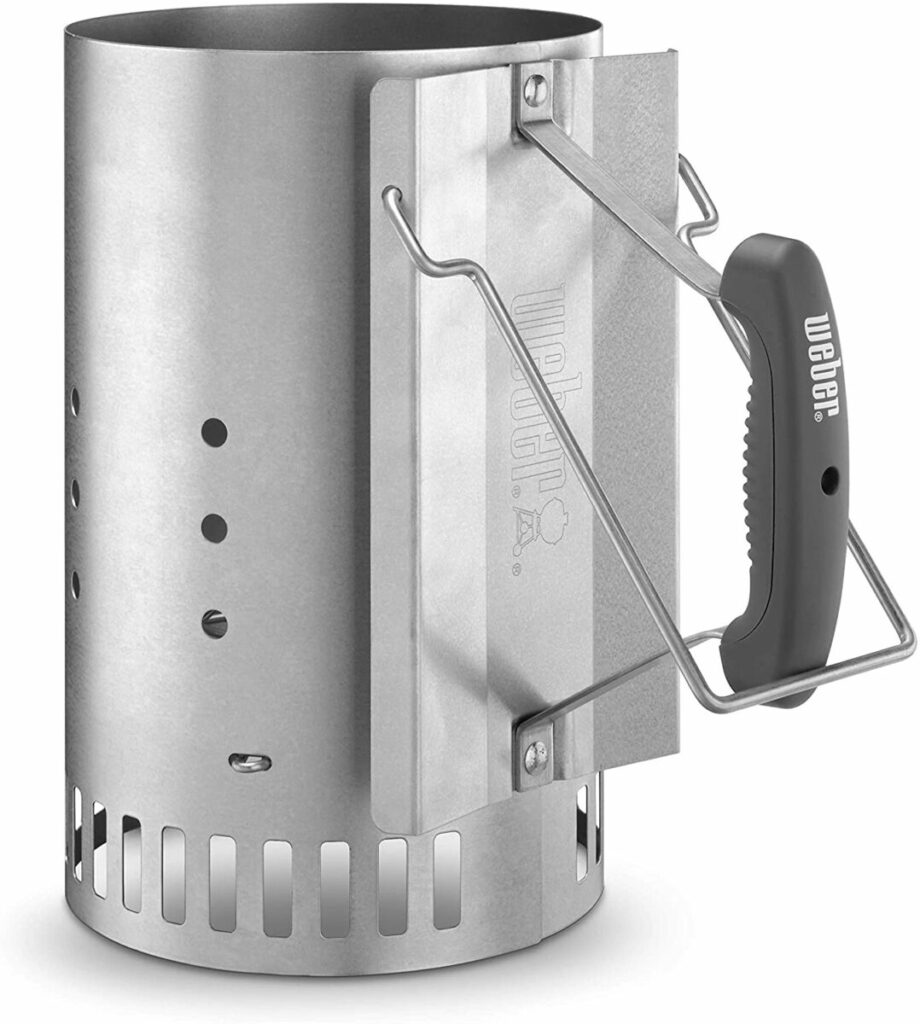 How does it work? Dump your charcoals in the chimney starter, light up a fire starter or crinkled newspaper under the canister. Your coals will fire up completely in minutes — without any need for lighter fluid
Promising review: Ett av mina bästa köp på Amazon. Enkel och prisvärd. Levererar brännheta briketter som är perfekta på under 30 min om man följer instruktionerna. Tändvätska är numera överflödigt. –Philip Lundgren
2. Grill Cleaning Stone – If you would rather not scrub with a brush but want a non-toxic option then go for the pumice stone to revive your grill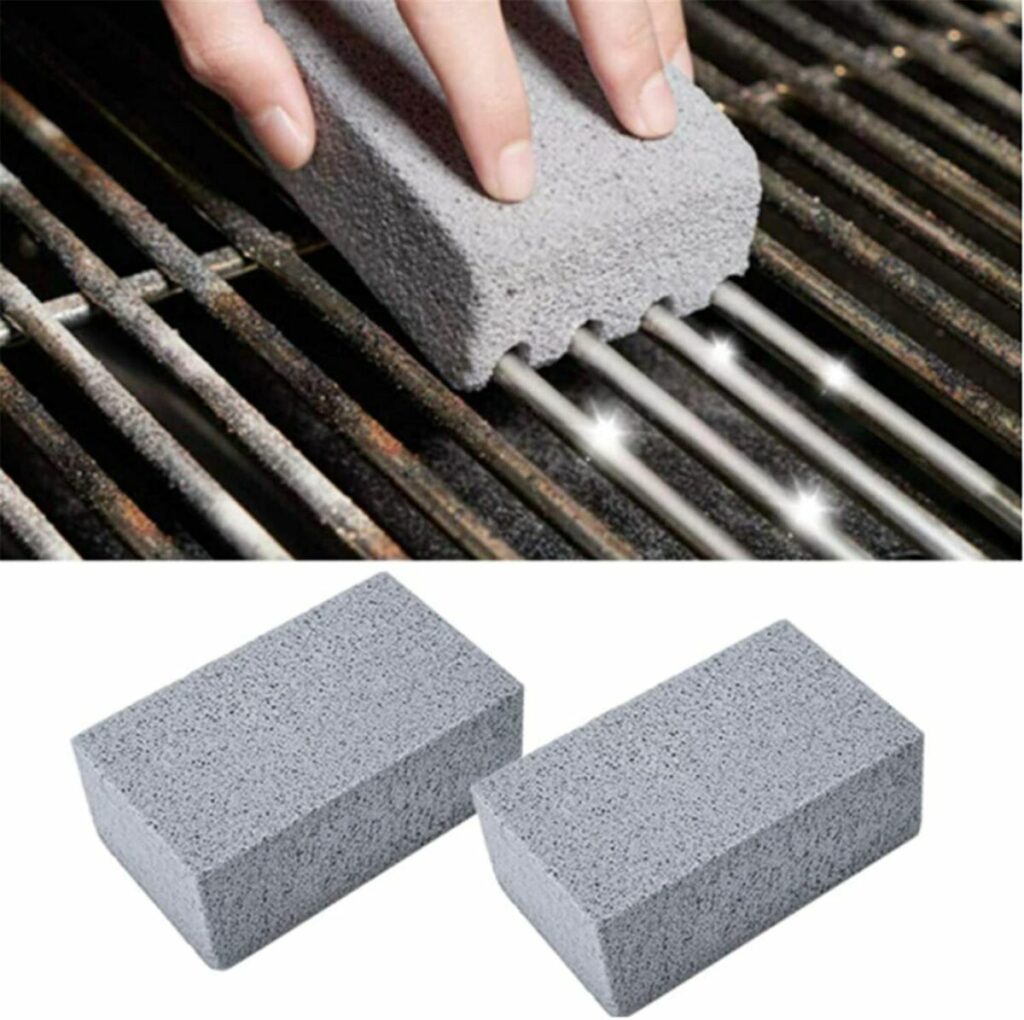 Promising review: I bought these to clean my husband's grill and this was by far the easiest and quickest tool to use. The stone didn't scratch any surfaces but did scrape and clean all the caked on grossness on the racks as well as on the bottom of the grill. Definitely worth the money! – Meghan C
3. Grill Net Set of 6 – these fire resistant nets for the grill mean no more dropping fish, meat or veggies through the grill on the coals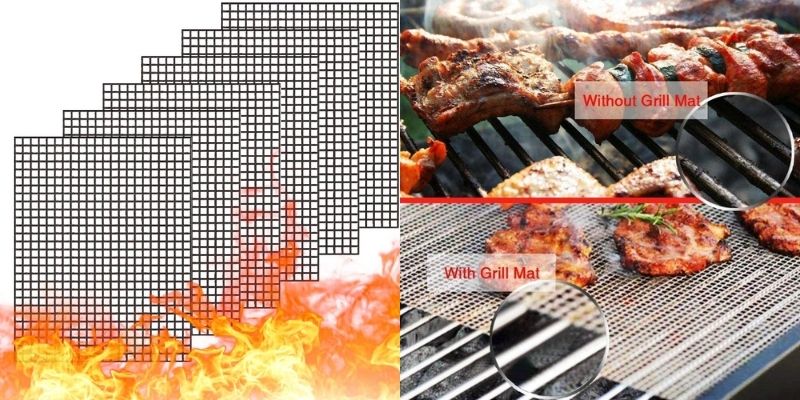 Promising review: Mycket lämplig för grillning så att det syltade köttet inte brinner. Rekommenderas. – Martina S
4. Weber Compact kolgrill – 57 cm – the classic Weber Kettle Grill is arguably still the best grill out there for the weekend grill master. Mine has lasted for over 10 years and works perfectly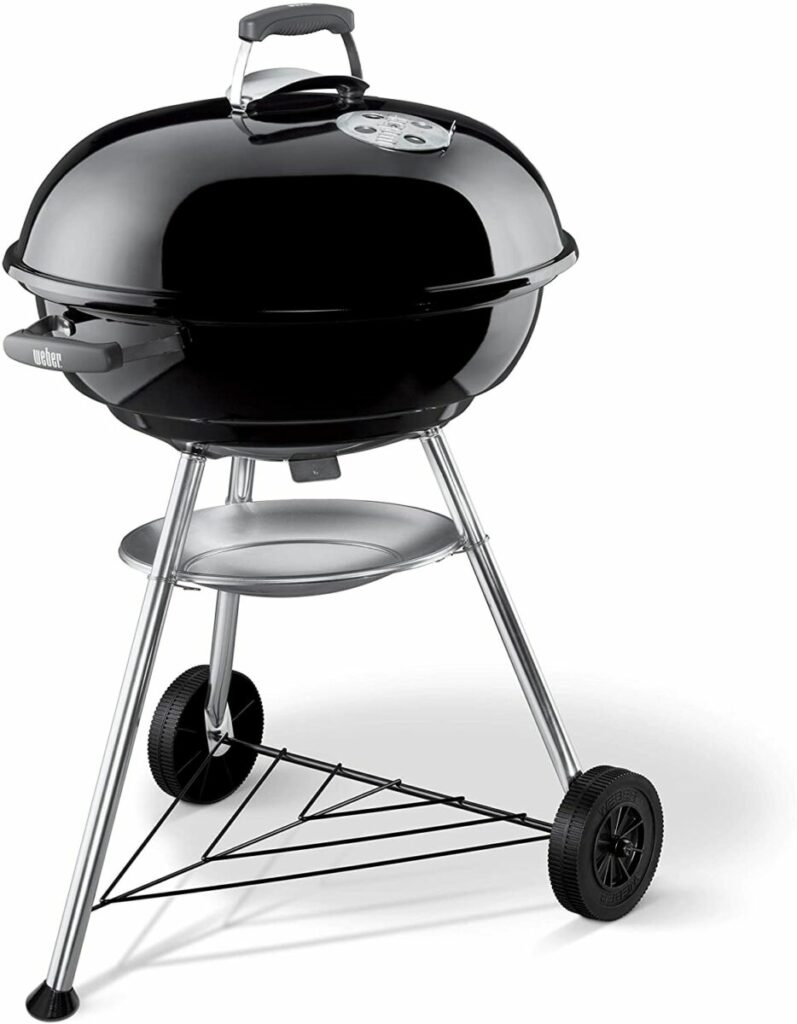 Promising review: "I love this grill! I'd been wanting to buy it for almost a year and am so excited to finally have it. I had my first barbecue outside and the Webber was fantastic. I was able to fit burgers, hot dogs, potatoes, and pineapple on the surface at the same time. There's lots of space to cook various foods at once. I love the easy ash cleanup thanks to the bottom bucket. This product is very sturdy and stable, and I put it together in 10 minutes." —Dani L.
5. Onlyfire Pizza Grill Set with Rotisserie – perfect for the Weber 57 cm grill is this all in one set to turn your ordinary grill into a pizza oven and rotisserie. This set is the most complete we found and it even includes the pizza stone and spade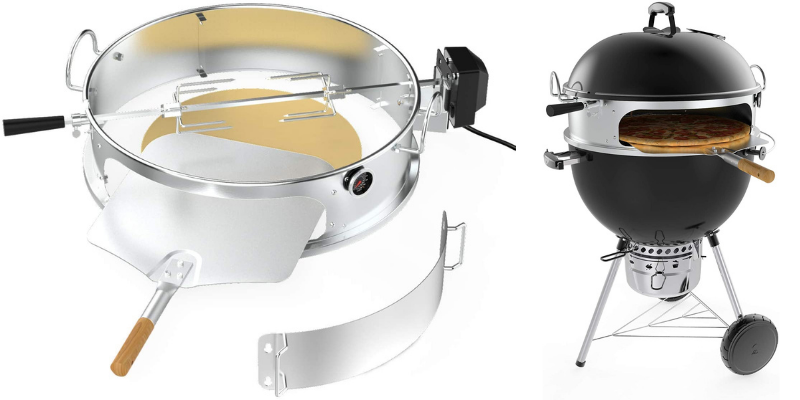 Promising review: Bra tillbehör till träkol BBQ Pizza och Rotisserie. Nöjd. – Johnny M
6. Deluxe Grill Set – 28 piece with case – contains grill tongs, a cleaning brush, a silicone basting brush, corn holders, skewers, thermometer, so just about everything you will need to barbecue.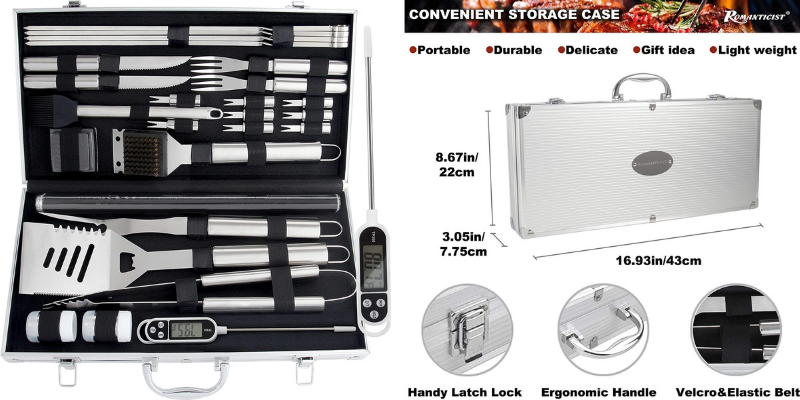 Promising review: En stor uppsättning, gav bort den till min man och han är glad. Det är jättebra, ingen del har brutit ner hittills. Så det är ett måste för riktiga grillmästare. – B.M.R.
7. Many pocketed grill apron – for the person who needs everything within arms reach all the time!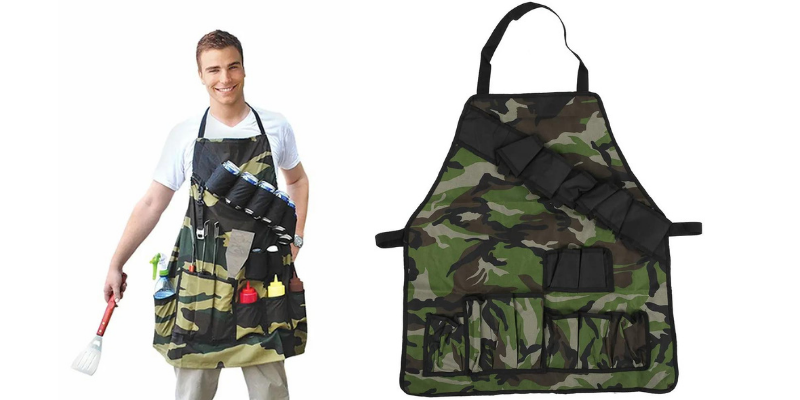 Promising review: My son (a grown man) loves showing this off at BBQs and camping. He's 6'5″, around 240 lb. It has so many pockets and areas to hold things. It looks so good and he has such fun with it that I got a great picture of him posing with a spatula, went to the Walmart site and did a 'magazine cover' with his picture that says 'The Great Outdoors' and for around $3, and put that in a frame as a surprise. – B. Clark
8. A Beer Chicken Grill Stand with a tray to catch any drippings so your bird does not burn to a crisp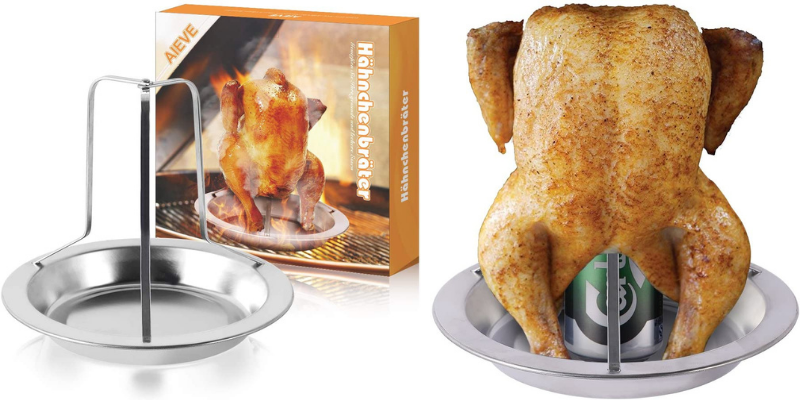 Promising review: Enjoyed using this. It worked well, stood up well and nice as packs away small. Good little item. – Caro