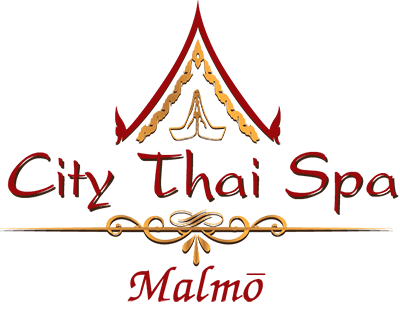 Warning: Undefined variable $place_checkins in /customers/b/b/3/bestin.com/httpd.www/sweden/wp-content/themes/bestin-theme/templates/single/content-place.php on line 99 0
Warning: Undefined variable $place_checkins in /customers/b/b/3/bestin.com/httpd.www/sweden/wp-content/themes/bestin-theme/templates/single/content-place.php on line 100 Check-ins
( You've been here )
0
Likes
( You like this )
Save
( You've saved this )
Warning: Trying to access array offset on value of type null in /customers/b/b/3/bestin.com/httpd.www/sweden/wp-content/themes/bestin-theme/schema-place/classes/schema/Place.class.php on line 366 Warning: Trying to access array offset on value of type null in /customers/b/b/3/bestin.com/httpd.www/sweden/wp-content/themes/bestin-theme/schema-place/classes/schema/Place.class.php on line 412 Warning: Trying to access array offset on value of type null in /customers/b/b/3/bestin.com/httpd.www/sweden/wp-content/themes/bestin-theme/schema-place/classes/schema/Place.class.php on line 412 Warning: Trying to access array offset on value of type null in /customers/b/b/3/bestin.com/httpd.www/sweden/wp-content/themes/bestin-theme/schema-place/classes/schema/Place.class.php on line 412 Warning: Trying to access array offset on value of type null in /customers/b/b/3/bestin.com/httpd.www/sweden/wp-content/themes/bestin-theme/schema-place/classes/schema/Place.class.php on line 412 Warning: Trying to access array offset on value of type null in /customers/b/b/3/bestin.com/httpd.www/sweden/wp-content/themes/bestin-theme/schema-place/classes/schema/Place.class.php on line 412 Warning: Trying to access array offset on value of type null in /customers/b/b/3/bestin.com/httpd.www/sweden/wp-content/themes/bestin-theme/schema-place/classes/schema/Place.class.php on line 366 Warning: Trying to access array offset on value of type null in /customers/b/b/3/bestin.com/httpd.www/sweden/wp-content/themes/bestin-theme/schema-place/classes/schema/Place.class.php on line 412 Warning: Trying to access array offset on value of type null in /customers/b/b/3/bestin.com/httpd.www/sweden/wp-content/themes/bestin-theme/schema-place/classes/schema/Place.class.php on line 412 Warning: Trying to access array offset on value of type null in /customers/b/b/3/bestin.com/httpd.www/sweden/wp-content/themes/bestin-theme/schema-place/classes/schema/Place.class.php on line 412 Warning: Trying to access array offset on value of type null in /customers/b/b/3/bestin.com/httpd.www/sweden/wp-content/themes/bestin-theme/schema-place/classes/schema/Place.class.php on line 412 Warning: Trying to access array offset on value of type null in /customers/b/b/3/bestin.com/httpd.www/sweden/wp-content/themes/bestin-theme/schema-place/classes/schema/Place.class.php on line 412
Keep in mind that we may receive commissions when you click our links and make purchases.
View all opening hours
Minimize opening hours
Address
Mäster Johansgatan 4e, Malmö, Sverige
City Thai Massage is located in central Malmö in the Gamla Väster area near Lilla Torg and several hotels. Some of their most popular massage treatments are Aroma Oil Massage, Couple 'Duo' Massage and the Lavender & Rosemary Scrub massage.