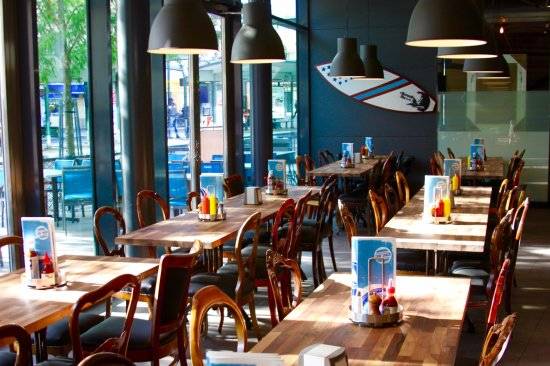 Warning: Undefined variable $place_checkins in /customers/b/b/3/bestin.com/httpd.www/sweden/wp-content/themes/bestin-theme/templates/single/content-place.php on line 99 0
Warning: Undefined variable $place_checkins in /customers/b/b/3/bestin.com/httpd.www/sweden/wp-content/themes/bestin-theme/templates/single/content-place.php on line 100 Check-ins
( You've been here )
0
Likes
( You like this )
Save
( You've saved this )
Warning: Trying to access array offset on value of type null in /customers/b/b/3/bestin.com/httpd.www/sweden/wp-content/themes/bestin-theme/schema-place/classes/RenderPlace.class.php on line 117 Warning: Trying to access array offset on value of type null in /customers/b/b/3/bestin.com/httpd.www/sweden/wp-content/themes/bestin-theme/schema-place/classes/schema/Place.class.php on line 366 Warning: Trying to access array offset on value of type null in /customers/b/b/3/bestin.com/httpd.www/sweden/wp-content/themes/bestin-theme/schema-place/classes/schema/Place.class.php on line 412 Warning: Trying to access array offset on value of type null in /customers/b/b/3/bestin.com/httpd.www/sweden/wp-content/themes/bestin-theme/schema-place/classes/schema/Place.class.php on line 412 Warning: Trying to access array offset on value of type null in /customers/b/b/3/bestin.com/httpd.www/sweden/wp-content/themes/bestin-theme/schema-place/classes/schema/Place.class.php on line 412 Warning: Trying to access array offset on value of type null in /customers/b/b/3/bestin.com/httpd.www/sweden/wp-content/themes/bestin-theme/schema-place/classes/schema/Place.class.php on line 412 Warning: Trying to access array offset on value of type null in /customers/b/b/3/bestin.com/httpd.www/sweden/wp-content/themes/bestin-theme/schema-place/classes/schema/Place.class.php on line 412 Warning: Trying to access array offset on value of type null in /customers/b/b/3/bestin.com/httpd.www/sweden/wp-content/themes/bestin-theme/schema-place/classes/schema/Place.class.php on line 412 Warning: Undefined array key "event_url" in /customers/b/b/3/bestin.com/httpd.www/sweden/wp-content/themes/bestin-theme/schema-place/classes/schema/Place.class.php on line 458 Warning: Trying to access array offset on value of type null in /customers/b/b/3/bestin.com/httpd.www/sweden/wp-content/themes/bestin-theme/schema-place/classes/RenderPlace.class.php on line 117 Warning: Trying to access array offset on value of type null in /customers/b/b/3/bestin.com/httpd.www/sweden/wp-content/themes/bestin-theme/schema-place/classes/schema/Place.class.php on line 366 Warning: Trying to access array offset on value of type null in /customers/b/b/3/bestin.com/httpd.www/sweden/wp-content/themes/bestin-theme/schema-place/classes/schema/Place.class.php on line 412 Warning: Trying to access array offset on value of type null in /customers/b/b/3/bestin.com/httpd.www/sweden/wp-content/themes/bestin-theme/schema-place/classes/schema/Place.class.php on line 412 Warning: Trying to access array offset on value of type null in /customers/b/b/3/bestin.com/httpd.www/sweden/wp-content/themes/bestin-theme/schema-place/classes/schema/Place.class.php on line 412 Warning: Trying to access array offset on value of type null in /customers/b/b/3/bestin.com/httpd.www/sweden/wp-content/themes/bestin-theme/schema-place/classes/schema/Place.class.php on line 412 Warning: Trying to access array offset on value of type null in /customers/b/b/3/bestin.com/httpd.www/sweden/wp-content/themes/bestin-theme/schema-place/classes/schema/Place.class.php on line 412 Warning: Trying to access array offset on value of type null in /customers/b/b/3/bestin.com/httpd.www/sweden/wp-content/themes/bestin-theme/schema-place/classes/schema/Place.class.php on line 412 Warning: Undefined array key "event_url" in /customers/b/b/3/bestin.com/httpd.www/sweden/wp-content/themes/bestin-theme/schema-place/classes/schema/Place.class.php on line 458
Keep in mind that we may receive commissions when you click our links and make purchases.
View all opening hours
Minimize opening hours
Address
Botulfsgatan, Lund, Sverige
Surf Shack offers a unique product, their beef comes from a local farmer and are fresh daily, free of additives and antibiotics.
The fries come from local farmer and are homemade, not frozen. The burgers are served with an Artisan bread baked and delivered daily from a master baker called "& Bread". The milkshakes are made in the old American diner way.
All of these fresh local products are being offered at an affordable price.
Vegetarian and glutenfree alternatives are available.
You can find one in Lund, and two in Malmö located at Ribersborg and Gamla Väster.