The other day we got an exciting package from Smakbox. Smakbox is a box tastes from big and small manufacturers. The concept is simple, you pay 199kr per box with content worth 350-450kr/box. Shipping is included in the price and there are no long running subscription fees. You can start, pause and cancel your subscription at any time!
Smakbox comes in four varieties. The Original box which is perfect for the one that wants to be surprised. Smakbox Balans is for the one that wants vegetarian box with a larger quantity of items without added sugar. Smakbox Måltid focuses on dinners, snack time and breakfasts. Lastly we have Smakbox Nyfiken which is a wilder box with a lot of exciting taste combinations! Every box has around 15 items and it comes to you every other month.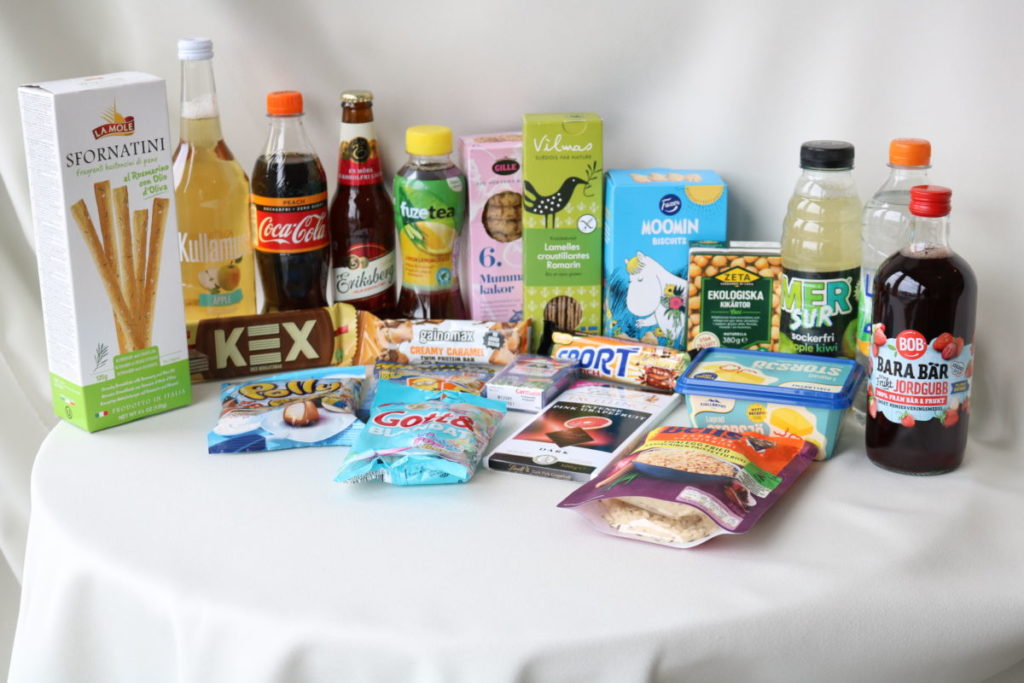 We got the Original box and boy did it have something for everyone. If you are a family with a wide variety of tastebuds then this is for you. There are some sweet, some savory and even some sour.
On top of food stuff the box comes with a huge variety of drinks. This time around we got some sugar free Coca Cola with peach flavor, some Loka water and even an alcohol free beer from Eriksberg!
Along with the box you also get some inspiritation. Besides just telling you what is in the box Smakbox also gives inspirational recipes. If you like to keep track on what you think of all the new exciting flavors you can also give each item a grade of up to five stars. My five star had to go to the peach Coca Cola!
So what are you waiting for? Smakbox is a great concept and every box really has something for everyone! Try it out today!