Bagaren och Boden plans on making around 1,300 kanelbullar this year just on Kanelbullens Dag 2019. Hidden down a side street in Värnhem, Bagaren och Boden has the feeling like you are stepping into the heart of the bakery with the ovens out front and racks of fresh baked breads cooling off right beside the cash register. A perfect balance of sweetness, cinnamon and bread with a nice crunch of crispy sugar and a few almonds on top made Bagaren och Bonden one of our favorites.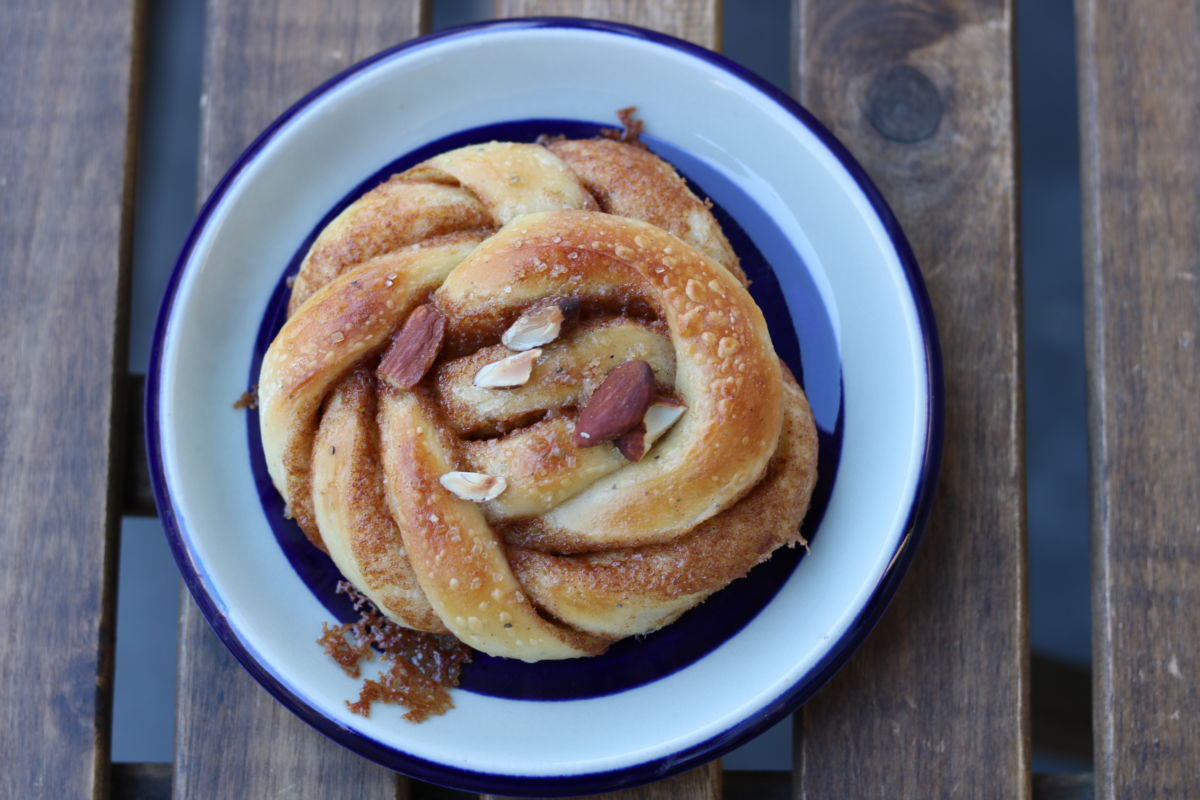 Maybe the most instagrammed baked goods in Malmö, St. Jakobs Stenungsbageri has a unique knot form that makes for multiple layers of sugar and cinnamon. Serving thousands on Kanelbullens Dag, Mattias Mårtensson has been making some of Malmö's best baked goods for over ten years now. The knot shape and the crispy sugary crunch makes St. Jakobs Stenungsbageri one of our absolute favorite and belongs on the cinnamon roll guide to Malmö.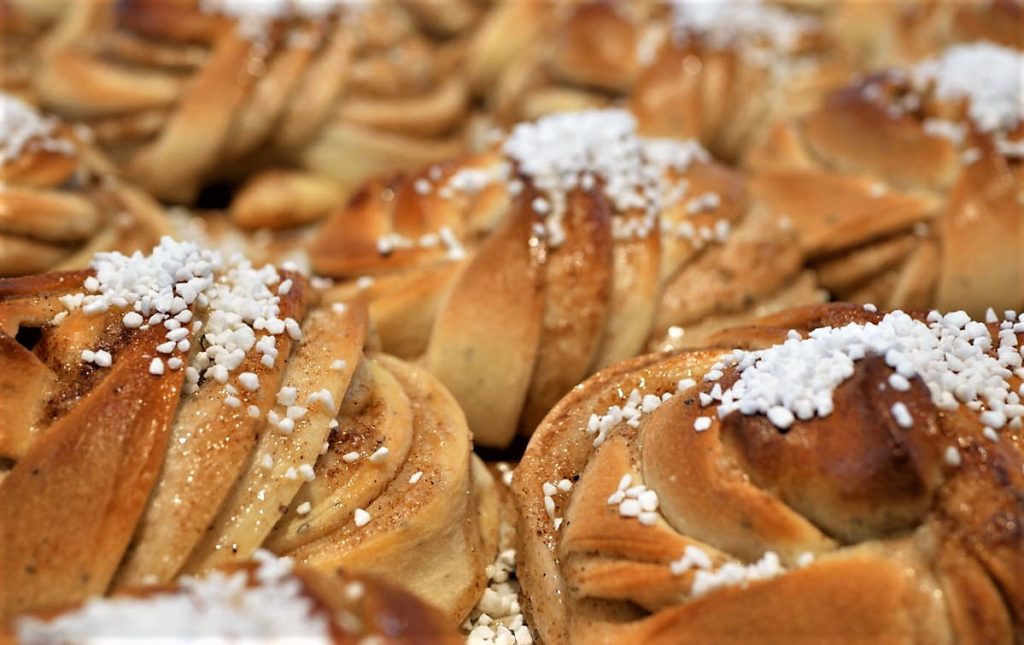 Leve is one of Malmö's most popular bakeries offering vegan options to traditional baked goods. Leve's kanelbullar live up to the hype and their vegan kanelbullar are just as good as if they butter instead of margarine. Leve is part of Malmö's Gourmet Boulevard and is quickly becoming Malmö's area to shop for high quality meat, cheese and baked goods.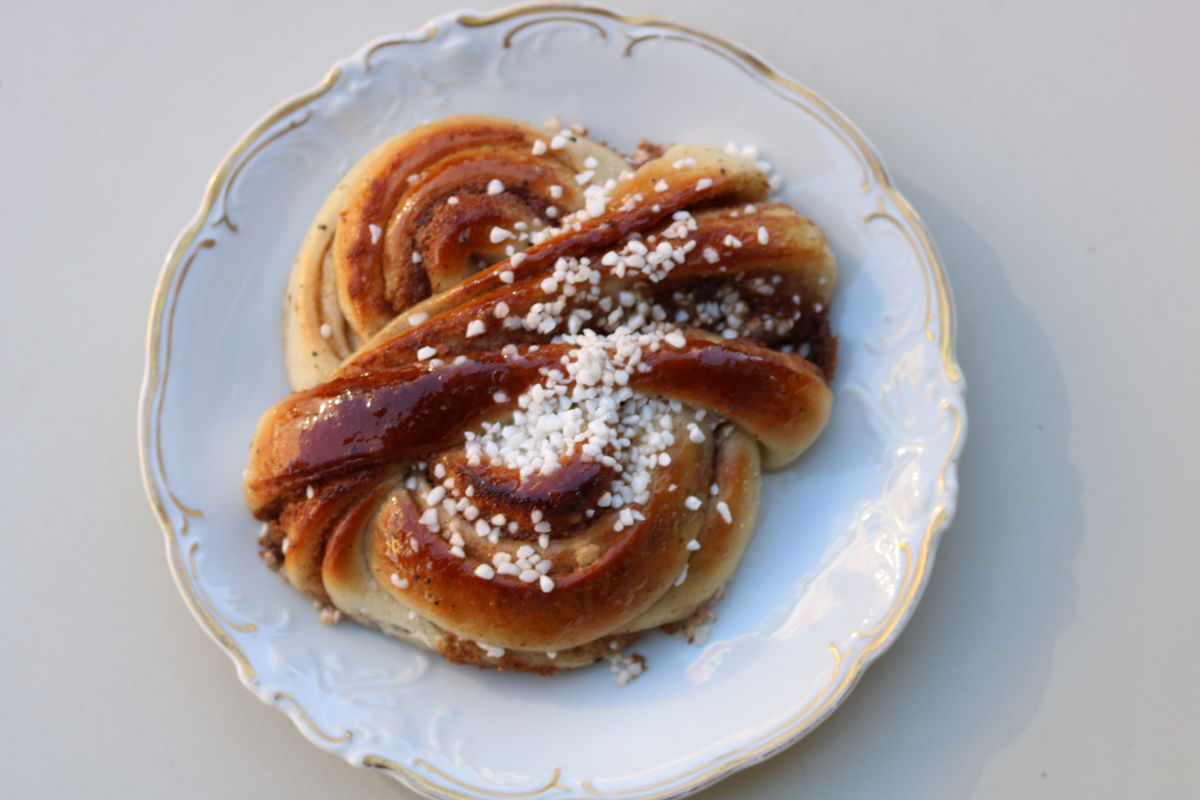 Konditori Katarina Hamngatan
Kanelbulle from Konditori Katarina look like the iconic kanelbulle. Just as sweet on the edges as the middle, these cinnamon buns were moist, sweet and packed with cinnamon. We recommend having one or two with a large latte and sitting upstairs and watching the city walk by.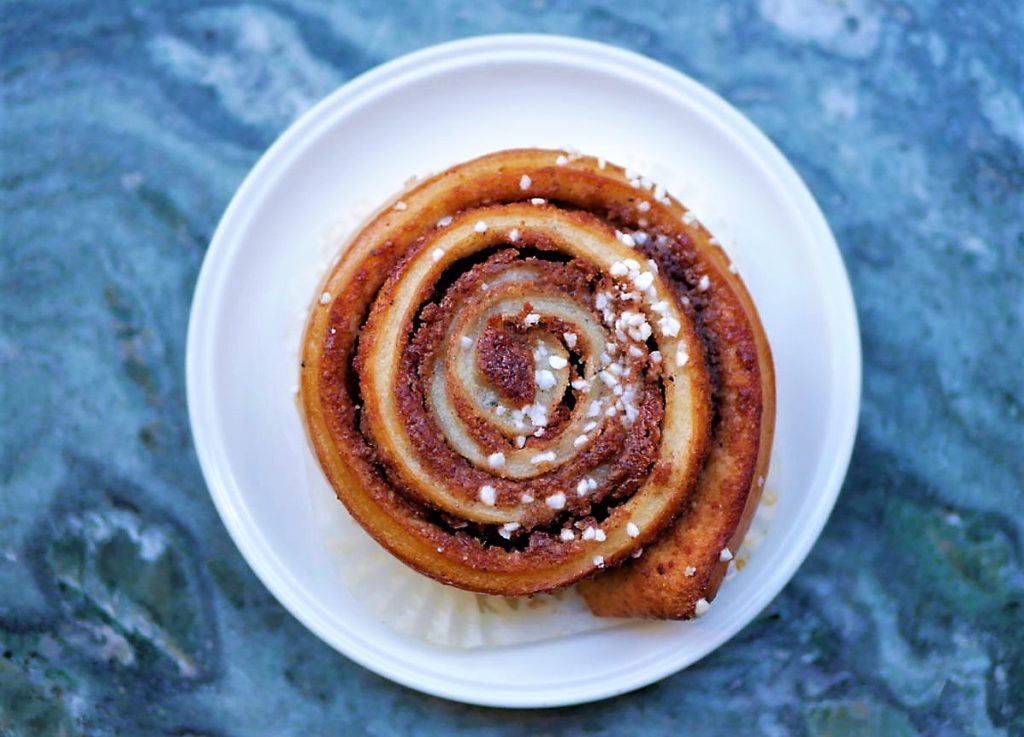 Just off of St. Knut torg you can find Söderberg & Sara. Always full of customers, this cozy neighborhood bakery is a local favorite and we can taste why. Kanelbullar are stellar here and so is the coffee and together they make for a perfect spot to have a conversation with a friend.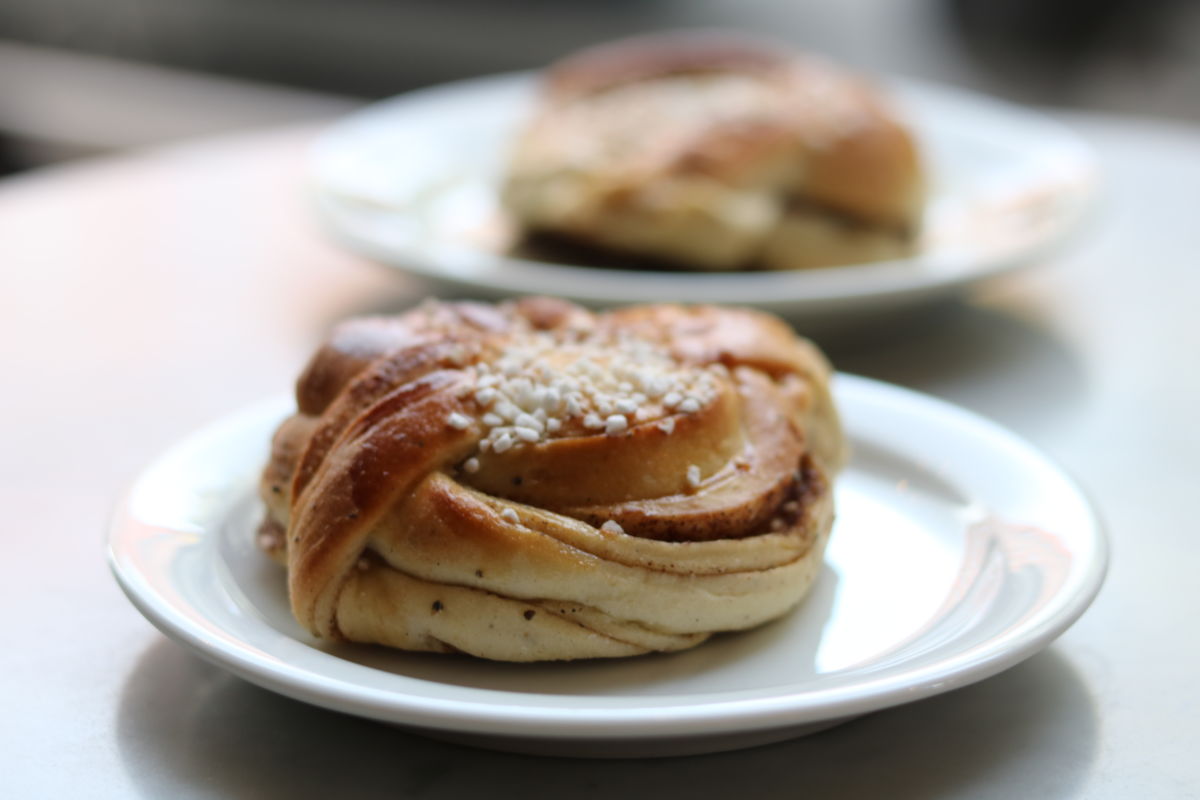 Not too sweet and full of cinnamon, Pâtisserie David has big fluffy cinnamon rolls that are for those who do not need too much sugar or butter but still love a cinnamon roll that is moist and full of flavor. Perfect with an espresso!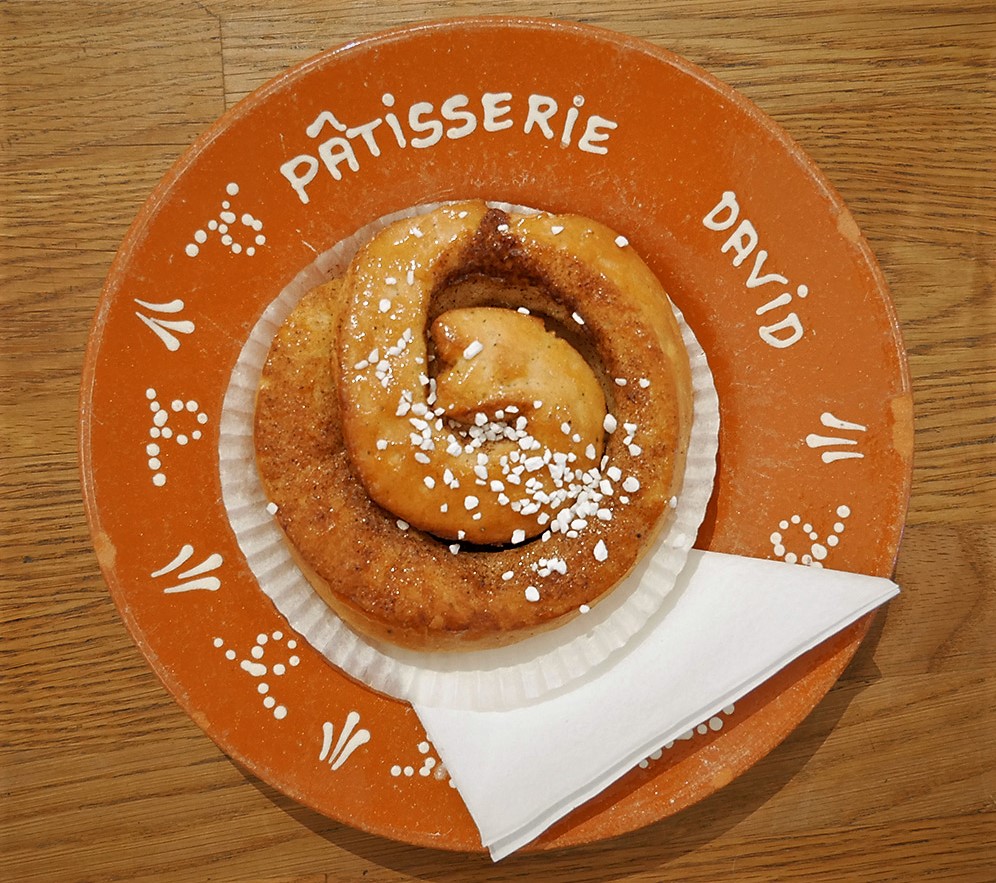 Kanelbullens Dag Utflyktstips
Björns Konditori has several locations south of Malmö and is well worth the trip. Traditional kanelbullar just like they should be made. Sweet and moist from start to finish, Björns Konditori make cinnamon buns that are hard to eat just one.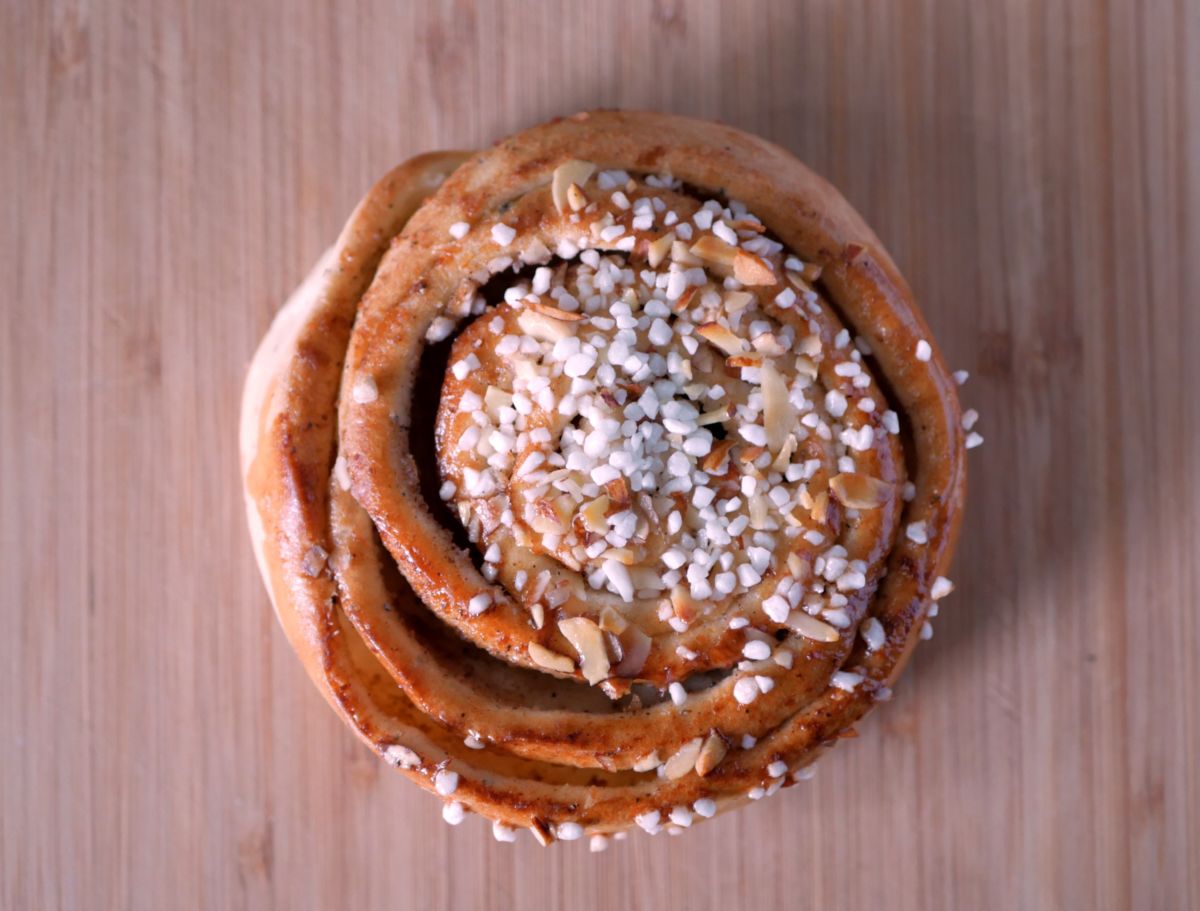 Kanelbullens Dag Alternatives
Favvo Glass does it again! The Kanelbullens Dag cinnamon bun ice cream is everything you would want. This is one of the best ice creams around so get some of this limited time flavor while it last. With crispy sugary pieces and heavy on the cinnamon, Favvo Glass has really delivered every thing that is good about a kanelbulle in a cool and creamy treat.